History and Art
In the Senior Room we studied Early Christian Ireland. We made a model of a monastery in Art class. We included a round tower; where the monks took refuge during Viking raids, a scriptorium; where the monks wrote and decorated holy books, beehive cells; where the monks slept, a forge, a refectory, school house and a church.
Designing and Making a Rocket for Engineers Week 2015 as part of the K'nex Challenge
Well done Ronan Fitzmaurice on this fantastic recital of Spike Milligan's poem 'The Battle'.
Seán Wiley did this wonderful recount using Photo Story!
Katie Clohessy has worked extremely hard on this Photostory! Check it out, it's cool!
The Burren Project 2014! More to follow!
Take a look at the brilliant Powerpoint below on the Burren!
Digital Storytelling using Animoto and programming using Scratch!
The Burren
Creative writing using Story Kit app on the iPad!
Look at the drawings we did today of flowers you can see at the Burren!
Check out our Powerpoints below on the Burren!
Alphabet Poem
A is asleep in the bed,
B is bouncing in the meadow
C is coaching B
D is dancing on the dance floor
E is excited because hes going to a sleepover,
B is bouncing in the meadow
C is coaching B
D is dancing on the dance floor
E is excited because hes going to a sleepover,
F is furious for not running the marathon for 15 mins,
G is great with arts and crafts,
H is happy for making a jar of sweet honey,
I is icing a big huge cake,
J is juggling some bouncy colorful balls in the circus,
K is kicking a can in the yard,
L is licking a lollipop stick without  anything on it ?,
M is making popcorn for the movie marathon,
N is naging grandma z,
O is owing lots of money to the charity,
P is posing as a model,
Q is queuing for a  place in the mayors cafe,
R is roaring at the teacher.
The Clever Cat !
There once was a man a woman and a cat. They lived in a lovely little cosy cottage. The man got fed up of this cat.  Everyday when the man came home from work the cat would be lying on the woman's lap. So he decided to get rid of that cat.  The next day the man got dressed picked up the cat and threw him into the van. He drove 10 miles down the road.  He stopped at the third cross and threw the cat out of the van and into the fields.
The man drove back home. He walked into the living room.
And what did he see the cat was lying on the woman's lap again.
He was astonished. How could the cat be lying on the woman's lap again. So the next day he threw the cat into the van and drove 20 miles down the road.  He threw the cat out of the van  and drove home. When he got home he walked into the sitting room, and there was the cat again on the woman's lap. So the third  day he did the same thing over again and drove all over the country. In through fields across roads and threw the cat out on the road. When he was driving home he  came to a cross road. He rang up the wife and said "hello by any chance is the cat there sitting on your lap". She replied "yes why? Will you put  him on the phone so i can find my way home".
Recount
My Birthday
Two weeks ago,me, Claire, Mimi and Leah went to the cinemas with my dad for my birthday. We went there to see a movie called 'The Great And Powerful Oz.' On the way we started singing to the songs on the CD that Leah brought in the car. When we arrived we got very excited indeed.
The movie was amazing we said on the way to McDonalds & bowling. The bowling alley was really cool because it was so dark and everything glowed. In the end I had the most points but Leah got more with a lucky shot! After McDonalds we went back to my house and we were outside all day long.
 Around half six we came back inside and started joking while watching T.V. We got bored after one episode and decided to play the board  game santa got me for christmas. It was called 'Dream Phone'. A game mainly for girls. We played outside and got bored after 5 minutes.
Then when my brothers went to bed it was time for my sleepover. It was so funny when I fell off the mattress. Then Leah fell off. Then the next day was the same as most, jolly, fun, sunny and busy.
                   The End
               By Lydia Nolan
Dathanna
Is maith liom dúghorm,
Is maith liom dearg,
Is maith liom dubh agus,
Ní maith liom bándearg,
Is maith liom dathanna,
Corcra, buí, gorm agus bán,
Is maith liom dathanna,
Agus is aoibhinn liom mó dán !
History of our school!
Click here for a brief history of our school!
India by Grace Kennedy
Click here to find out about India!
RIDDLE POEMS  BY CHLOE WALSH
I am a tree
I have a special name
You put decorations on me
Everyone puts me up at a special time!
CHRISTMAS TREE
I am soft and cuddly ,
I am adorable and joyful,
I come in all sizes,
My brothers and sisters are my first playmates,
I like to play anywhere,
I hear very well,
I have very good nose too,
I like to chew a lot of things like shoes,
I can sleep 20 hours a day,
I can grow very fast,
Can you guess what I am ?
A PUPPY
I  am big and small,
I stay in the same place ,
but I can move ,
People do work on me.
What am I ?
TABLE
I  am small and white,
I am in Bodyke,
There is hundreds of me everywhere,
All different colours and ,
People go to me children mostly ,
What am I ?
BODYKE N.S
WHAT IS GREATER THAN GOD ,
WHAT IS MORE EVIL THAN THE DEVIL,
THE POOR  HAVE IT ,
THE RICH NEED IT,
IF YOU EAT IT YOU WILL DIE,
WHAT AM I ?
NOTHING
NOTHING IS GREATER THAN GOD
NOTHING IS MORE EVIL THAN THE DEVIL
THE POOR HAVE NOTHING
THE RICH NEED NOTHING
AND IF YOU EAT NOTHING YOU WILL DIE.
Blue Star Programme
We did a powerpoint on World War Two!
Look at the flags of EU countries we made for the St. Patrick's Day Parade!
We did a powerpoint project on Italy today. Our powerpoint on Italy!
Click below to see a powerpoint we did on Anne Frank!
Below are pictures of some interesting facts about the EU we learned today!
 Interview with Seán Kelly
Blue Star Programme Interview Seán Kelly
Look at the facts we collected on different European capital cities!
Click here for information on Helsinki!
Click here for information on Athens!
Click here for information on Paris!
English Writing: Blue Star
Geography!
Similarities and Differences between Ireland and other E.U. countries!
________________________
Zoe's mansion
By Teresa Clohessy
Zoe Collins is such a spoilt brat. She always gets what she wants. Rich girls can be snotty, but Zoe is a snotty one. She is mean to a girl in school called Holly Parkinson. She is a bit of a bully. She steals stuff from other people, she messes up her classroom and she does other nasty things. Zoe Collins is from the book called The Adventures of Holly Parkinson. Zoe's mansion is massive. It is outside Mountshannon in Co. Clare. Zoe always gets away with tantrums by her parents Orlaith and Donald. Zoe has a huge room, her own bathroom, a massive living room, a swimming pool, a spa and lots more luxury. Zoe goes on lots of holidays. she goes on holidays every holiday season. When she is bold, her parents don't get  her into trouble. Zoe owns ships and her dad own a big business. Zoe is the luckiestt girl in Co. Clare. THE END.
Cookie's Story by Chloe Walsh
A girl named Anna was very sad. When her frind Ciara moved to Spain. When Ciara moved to Spain Anna was very  upset. So her mother decied to get her a new puppy in  Battersaea dogs and cats home. OnTuesday the 2nd of December .They went to Battersea  dogs and cats homeafter school. They meet a girl named Anna too. Anna showed Anna and her mother dogs and puppies. Anna saw two puppies she really love. One puppies name was Cookie and the other was Rusty. Rusty is one of cookies sisters. Cookie was eating her food so Anna could just see Cookies tail Rusty was asleep in the corner . But Anna just wanted to go in and play with Cookie and Rusty they were in a big cage.So Anna the  the person who worked there let Anna and her mother in to play withCookie andRusty .Anna and her mother bought Cookie and Rusty home. And they played and played all day long.
Powerpoint: The Titanic
Mé Féin
Gráinne is ainm dom. Tá mé haon bhliain déag  d'aois. Tá dáth dónn ar mo chuid  gruaige. Táim ag freastal ar scoil Lúbán Díge. Nuair atá mé níos sine ba mhaith  liom a bheith i mo bhanaltra nó  gruaigre . Tá mé i mo chonaí i Lubán Díge. Níl peata agam sa bhaile.
Christmas Time
C  is for christ
H is for ham
R is for Rudolph
I is for i want presents
S is for stocking
T is for turkey
M is for misteloe
A is for angel
S is for
!!!!SANTA!!!!
Merry Christmas
Writing a poem
If you write a poem
Do not twitch.
You can write a poem
about a pirate  or a witch.
Just make it great
and dont be late
 Write it  neat
and tap your feet
The poem is over
the poem is penned
the poem is finished
so that is the end.
 ! Fishy In The Pond !
One fish two fish three fish two
One hopped away and then theres two
One fish two fish selfish man
Caught one fish and now theres one !
Projects done by the senior class!
Free writing   The midnight bear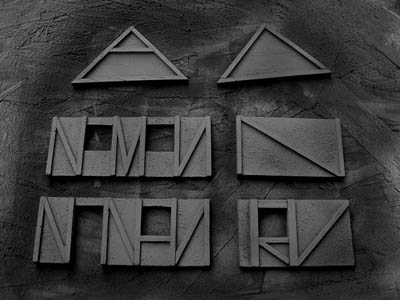 There was two children on a midnight night before Hallowe'en and they wanted to trick-or-treat.So they went out and they were dressed up wags of sweats. Then they saw one house or cottage in the deep woods they thought it would be fun so they knocked on the door and knocked again but there was no answer but there was someone there.the children got angry and didn't notice that there was something walking around the back of the cottage and slowly but surely walking towards them . It was the next morning and the childen didi not return but then the door to their home opened and it was the boys with nothing but their costumes. Now it was Hallowe'en and the boys did not remeber the night before so again they went to the cottage int the woods but there was no one there because it was not a midnight night.
Photostory: The Celts!
Our Science Trip!
New Photostory: Heat
Narrative Writing
The Beach
My mam and my friend and me went to the Beach in Lahinch last summer.We got out of the car and set up our stuff and and then went swimming.We ran for ice cream  and on the way back i twisted my ankle.My mam ran to the ambulance.The ambulance got me all raped up and i went playing with my friend.
A big thank you to Melanie Jones from the Scariff Community Garden who worked with us on our Onion Dyeing Project. Here is a photostory ofthe process by the Junior Class.
We also studied different plants from the garden and made drawings of them, created collages of sunflowers and created model gardens. See the photogallery.
Well done to Murielle who did this powerpoint at home!
Maths Week!
Clay Pots
Is maith leis na daltaí i ranganna na Naíonán go rang a Dó dánta agus amhráin a aithris i nGaeilge!!
English_Poetry Reciting (1st Class)
English, Oral language
More reviews we did today!
Reviews of stories we have read!
Páistí i rang a ceathair ag labhairt Gaeilge!
Trasna na dTonnta
Visual Arts, Drawing
Rang a sé ag labhairt Gaeilge!
Amhranaíocht sna hardranganna!
History, The Stone Age, Presentation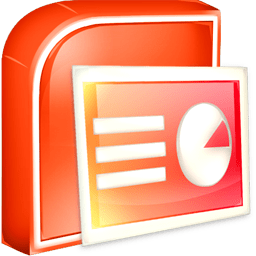 Gaeilge, Léitheoireacht!
Spookly the Spooky Monster
My monsters name is Spookly. He is 300,000,000 years old. He has five eyes. He was a little caterpiller when he small and that is his biggest secret. He eats insects and human being and he loves to drink blood and slime. He flies around and and makes the place stink. He is only friendly with caterpillers. He chews on everything  he gets his hands on. When he goes to moshiparties he dines on eyeballtini and poisinouspagne.
Senior Classes: Geography Mars (Powerpoint)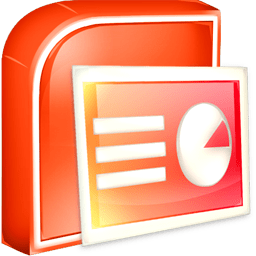 Senior Classes: History Ancient China (Powerpoint)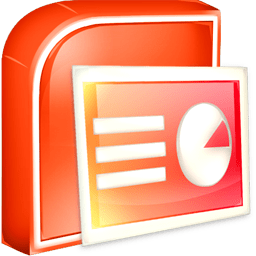 Seán Wiley and Joseph Moloney
Click here to find out about Ancient China!
Senior Classes: Science (powerpoint on food)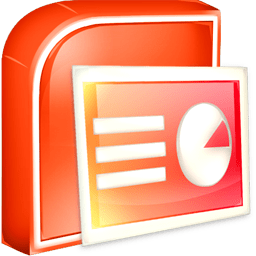 Grace Kennedy and Ciara Doyle
Click here to see our presentation!
The All Ireland Final
The All Ireland final took place in Croke Park in Dublin on Sunday the fourth of September. The two teams that were playing  in the All Ireland final were Killkenny and Tipperary. Last year Tipperary won but things were about to change. The referee threw in the sliotar to start the game. Killkenny scored the opening score. At half time Killkeny were leading.In the second half Killkenny got two magnificent goal. Tipperary got one goal in the match. The goal came from Pa Burke but it did not win them the match.The referee blew the final whistle. Killkenny won the All Ireland final and also won the Liam Mccarthy cup. J.J Delaney got man of the match. Killkenny were overjoyed for winning the Liam Mccarthy cup.
Art: Drawing, Senior Classes
Free Writing: Senior Classes
Teresa Clohessy (Fifth Class)
My name is Teresa. I'm a trillionaire. I own three ships. I own three big businesses and I own seven mansions. I get  a trillion euro a week . I have three expensive cars,  I have a Jaguar, a Ferrari and a Chrysler. There is a pool underground that has lights with seven different colours on the ceiling with a lift and a changing room in one of my mansions. I had travelled around the world several times. I own a first class plane. I am the richest person in the world. I am going to live forever.  I have expensive clothes. I have expensive jewellery. I organised more than 25 big parties. That is all my story.
By Grace Kennedy (Fifth Class)
On day my mam woke me up  at 5.am  in the morning. She said were going to Disney land. Mam's brothers were picking us up to bring us  to the airport .I went in one car with  Mam  and my brothers  went my Dad.We were in the airport in about an hour or  half an hour.We went for breakfast and then checked in for our flight .Then we went to the duty free to buy a packet of sweets. Then we went to board the plane When we were on the plane there these things  that you could watch movies  on. wwe landed in JFK at five o'clock  and then went to board the next plane. We arrived in Indiana at 6 o' clock where we were met by Dorris and Peewee . Then we were took us to their house where we were going to spend two days and  then drive up to Florida .We went tomagic kingdom which was a theme  park then we went to a gift shop to buy gifts for our friends .Then we went three other theme parks during the week. Then we drove home  to Indiana and went shoopping .I bought some clothes and I went home. The next day we were living America. We were going to JFK and waited seven  hours until we actually  came home .We came home on Thursday and came to school the next day. 
Science (Materials): The Story of The Three Little Pigs
Music Tin Whistle Recording (Senior Classes)
Click here to hear our tin whistle playing!
History – Project
 Third Class Pupil Stephen Kennedy
Click here to see my project on Turlough O Carolan! 
The Worm
(Seán Pearl, Sixth Class)
The worm moves round and lives in the ground,
Eats the clay and likes to play,
It digs the ground,
Put me in a jar,
The fish will eat me and swim very far .         
Houses: How have they changed? Have they stayed the same?
President Barack Obama
He visited Ireland yesterday. It was a historic visit  to Ireland.His great great great grandfather came from moneygall. He worked as a shoe maker. His helicoptor landed in the G.A.A field in St.Flannan's in Moneygall. Then he went for a glass of guinness with his wife Michelle in Olly Haye's pub. He came to Ireland in Air force one. After they met Mary Mc Aleese they went for lunch in Farmleigh House. He met his cousin Henry Healy. He had lunch with Enda Kenny. Then he flew to college green. Jedward and Westlive and also other bands performed for him. There were over forty thousend people were there to welcome them to Ireland. There were lots of guards there. They had three  children ringing the bell.The chairman gave michelle a necklase with two stones on it that represented her two children.Tv crews, photographers and reporters had gathered in Dublin castle at half past five in the morning.A busy day lay ahead, and the visitors were quickly taken to the waiting presidential helicoptor known as Marine.
Working with photographs!
The Visit of the Queen
(Stephen Kennedy, Third Class)
Queen Elizabeth or The Queen of England is arriving in Baldonnel on the 17th of May.  Instead of landing on the runway of Dublin airport she land in Baldonnel which is more private and peaceful than the very noisy Dublin airport.  She will host a dinner party or reception with important people including Enda Kenny, Mary Mc Aleese and plenty more.  She will travel to  the Garden of  Remembrance  where she will place a wreath in memory of the people died in that time.  She will place the wreath in the monument. She will stay in Farmleigh house in Pheonix park.  She will have lots of security incase the I.R.A. have trouble managing this splenndid visitor.  Her visit will be broadcast all over the world.  Hopefully it will attract various nationalities to increase the tourism.  The Republic of Ireland will spend seven million euro on protection for the king.  Journalists and reporters describe her security as the ring of steel.  She will also visit the Rock of Cashel.  She will visit the National Stud because she is extremely interested in horses.  We hope the weather will light up Ireland and photographers will take pictures of herself the Queen.  She will stay here for four days and depart on the 22th of  May.
THE END.
The Queens Visit To Ireland
(Lydia Nolan, Third class)
The Queen is coming to Ireland.It's costing lots of money for security.She is visiting next Tuesday.She is visiting the National Stud.She is also very interested in races and horses.She is goning to have a ring of steel which means security around her. The Queen is going to be untouchable with all of the security.She is also going to be visiting Croke Park. Mary Mc Aleese is going to have a reception for the Queen of England.The vist will be brodcasted on T.V. She is laying a wreath in the Garden Of Rememberance.The visit will bring lots of tourism.We hope it will be a lovely day to show Irelands beauty.The Queens plane will be landing in Baldonnel.
White Bengal Tigers
By Ronan Kennedy (Second Class)
The  white  bengal  tiger  has  a  white coat  with  brown  stipes.Its  habitat  is  the snowy  mountains  of  Asia. These  extinct  mammals (in the wild) are like orange bengal tigers  but white.
    Congratulations to all the boys and girls who took part in the ESB competition!
Fabric and Fibre in the senior classes
  Working with shapes!
My Rhyme
One evening I sat out in the sun. 
I saw other children playing having fun. I wanted to go out and join the game. but then an idea came.
I got a mat and left it on the ground. There still was alot of sound. I went out and saw them together. They were tickling each other with a feather.
I asked them did they want to come in. They followed me one of them brought a tin. We all  drank a drink. We all had different links.
We had lots of fun. But then the day was done. They then said good bye and walked up the road. They all had to carry a big load! 
By Ciara Doyle Fifth Class               
Some of the entries for our art competition!
Sports (Seán Wiley, Second Class)
I play lots of sports. I play handball. I play hurling. I play badminton. I go to handball on Wednesday.  I go hurling on Saturday. I go to badminton on Saturday . Handball is good fun. Badminton is good for your hand and arm. The end.
My Horse by Aoife Leonard (First Class)
My favorite animal is a horse. I have two horses. They are 7 years old. They are faster than a cow. Holly is a very very bad horse because she kicks other horses. She eats hay. My horses names are Holly and Molly.
My Dogs  by Shane O ' Halloran (Second Class)
My dogs name is Ob. I play with him a lot . He has floppy ears. When I am gone Ob goes up to my grandmothers house.  He likes to watch the cows and play with them. Ob comes hunting with me. I have three more dogs. I bring all my dogs hunting. I feed them all the time. All my dogs have toys!
______________________________________________________
Some entries for the school art competition
Writing In The Junior Classes
Recount Writing:
  Take a look at some of the activities we covered in Science!!!!
www.bbc.co.uk/schools/ks2bitesize/science/ www.bbc.co.uk/schools/ks2bitesize/science/
Leave a Reply